Over the years many (change) projects have been designed, developed, tested and deployed globally. Below you will find a selection of projects which provide a reference for our work results, creativity, and international capabilities.
---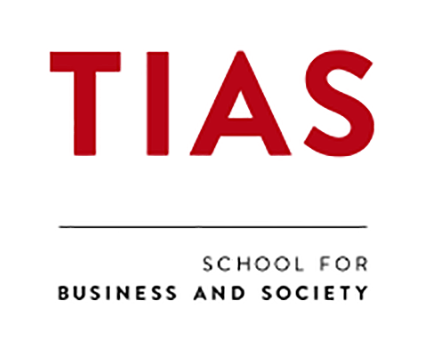 Executive MBA Guest Lectures
Since 2012 I am delivering guest lectures in the International Executive MBA programme of TIAS (and a few other MSc programmes), the business school of the Tilburg and Eindhoven University.
Guest lectures take 2-3 hours and subjects are: Customer Experience in Operations, Change Management in Practice and Management with Integrity.
---
Global Optimization Academy
The GO Academy was established in 2008 and has been running for 8 years in TNT. The main objective was to "change the DNA of senior Operations Leaders" around the globe and be instrumental in the Global Optimisation (GO) programme, through transferring critical knowledge and leadership competencies to all 65 TNT countries. The GO Academy was mentioned as the differentiator for Winning the Franz Edelman Award in 2012. Over 400 managers graduated from 40+ countries. TNT's senior management declared the GO Academy was not only instrumental in navigating the perfect storm after the 2008 crisis, it was critically important creating the service and cost base that made TNT successful and profitable as of 2010.
---
Pick-Up & Delivery Driver Excellence
The Driver Excellence Programme delivered customer experience capabilities to the operations front line employees of TNT. The programme, implemented in 25 countries, facilitated the Pick-Up and Delivery Drivers (both employed and third parties) to be the ambassadors of the company through training and coaching them on-the-job, creating a >10% customer satisfaction increase within 6 months. By creating a standard feedback loop (I call this the double learning loop), Customers would provide feedback based on questions asked by the team Leader, right after a pick-up or delivery made by the OPUD Driver. In the evening the Team Leader would have a coaching session with the driver, relaying the feedback and agreeing improvement points. Besides the revolutionary Customer Experience results, Employee engagement (PUD Divers and also warehouse staff, team leaders and office staff).  The programme still runs in many TNT countries today (2020).
---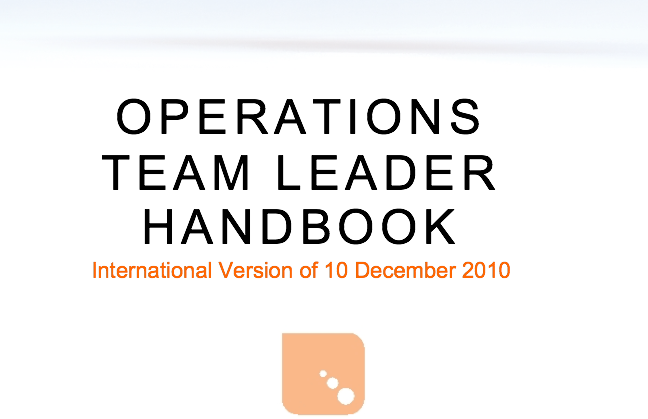 Operations Team Leader Training
As of 2009 a worldwide training programme was developed to ensure all operations supervisors received fundamental training in people management, process management, change management, Lean fundamentals, communication and basic operations management. The implementation was established through a train-the-trainer programme in which local trainers were certified, materials were translated and implementation approach and monitoring agreed. Implemented took place in 2 years time, in more than 30 countries on 5 continents. In total, more than 2500 team leaders have been trained successfully, with improved service performance and employee satisfaction as a result, reduced absenteeism and cost reductions due to less failure/recovery costs (do it right first time).
---
Sales Force – Global Implementation
Implement SalesForce in 65 countries through training flying squads. First team is trained centrally, after which they split to 4 countries. Local people, as well as new members from other countries join, and together they implement a country. This takes 3 months. The team splits again to 4 countries and the process repeats itself. 1-4-16-44: in 1 year SalesForce has been implemented. We repeat this by bundles of Salesforce modules, as well as for new releases. A Flying Squad community takes care of sharing and accelerated learning. team coaching, social learning, ambassadors and champions are trained and maintain/improve local performance and identify/share best practices.
---
Perfect Operations Leadership Program
A description of this project will follow soon, after permission of the sponsor has been obtained.
---

---
FedEx/TNT Change Managers (integrators)
A description of this project will follow soon, after permission of the sponsor has been obtained.
---
Brunel Leadership Development Program
Early 2019 a leadership journey was designed by Leadership 360, a subsidiary company of XL-Growth. The project was established through our partner ITDS Business Consultants.  Main objectives, and results, were the growth obtained in personal and authentic leadership, the further development of the leadership team and embedding agile principles, all together resulting in accelerated impact and value creation for their teams, suppliers and customers. 
The journey was made (co-created) of 4 external facilitated team days, combined with individual leadership coaching in between. (E-)learning and learning instruments were used during these sessions, some of the tools introduced are still in use during team meetings. The journey will continue in 2020, where the teams will take further ownership of the journey and we will step backwards further. It is always our goal to makes ourselves obsolete.
---
ASML Warehouse & Logistics Change Management
ASML is building a new warehouse on their campus in Veldhoven (the Netherlands). This state of the art warehouse will become the new distribution center for the ever growing output of the two ASML factories on the campus. ASML is a true hightech business, producing the machines that produce the microchips. My role is to ensure change management is successfully embedded in this transformation program and to ensure people find their new workplace smoothly, can operate new systems and processes. The new warehouse and organisation enables the future growth of ASML.
---
FedEx Europe Global Leadership Program
My role in FedEx is "Senior Leadership Development Specialist". I facilitate FedEx new managers, as well as integrated TNT manager with the leadership standards applicable within FedEx. The learning journeys take 9 months and have a true blended learning approach. 
---
On-Road Security Awareness e-learning
Interactive video, recorded by 3 camera's mounted on a special helmet weared by a truck driver. Embedded in an e-learning environment, content presented as a game and throughout the learning solution, measuring how users are adjusting their behaviour (choices they make) to new insights learned. 
---