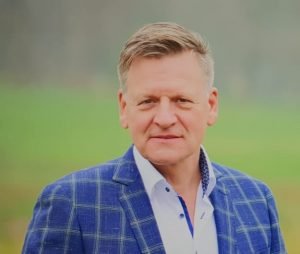 I am a Dutch family & business-oriented person, born in 1961, with a passion for people  development. 
I love learning, change and transformation, and management and leadership are always the fundament. I have built a rich base of experiences myself in the last 35+ years, both successful and ones that are full of learning (I mean, I made mistakes). 
I coach people with various purposes, from returning much stronger after a burn-out, to making a successful career switch, or becoming the leader you want to be, maybe with developing performance break-throughs. The subject in not that interesting to me to be honest, I am interested how to help you transform, being as authentic as you can be.
Dealing with change is inevitable, we all live in a VUCA world (volatility, uncertainty, complexity, ambiguity), whether we like it or not. People, and thus organisations, that champion learning and change do not only survive, they thrive.
If you are looking for an organizational transformation: remember that 70% of corporate change initiatives fail because of people related issues (source: Kotter, McKinsey). Organizational change is always about people and leadership.
I have the luck and privilege to be born the Netherlands and have the Dutch nationality, however, I truly feel myself a global citizen, having visited over 50 countries and worked with more than 100 nationalities in the last 35 years.
My experience includes:
Leadership Development
Change Management & Organisational Transformation
Coaching & Facilitation
E-learning
Agile transformation
Learning & Development
Management / Leadership in various roles
My LinkedIn profile is a good summary, so this link will give you some more details. 
You can call me: +31 6 53 89 75 67 or e-mail me: info@xl-growth.com