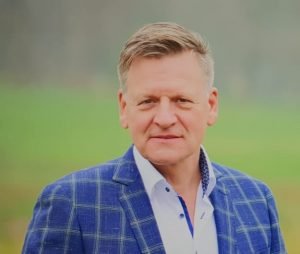 I am a family & business-oriented person, born in 1961, with a passion for development. In short, helping people grow themselves, improve working together, and with a mission in life to create amazing performance, superb employee engagement and unrivalled customer experiences.
I also love a complex problem, especially when it comes to change and transformation. I have built a rich base, based on 30+ years of hands-on experience, for designing and implementing change, transition and transformation (yes, they are different). Learning and people development  is always part of what I do.
I love developing engaging learning programs, also involving individual and team coaching. Or designing and delivering (leadership) development programmes that fit the organisation's (future) culture and deliver clear, focused and measurable outcomes. In fact, my role can be best described as people developer, culture influencer and change realiser.
Change is inevitable, we all live in a VUCA world (volatility, uncertainty, complexity, ambiguity), whether we like it or not. Organisations that champion learning and change, the transition of people and making the transformation a natural process (how to re-invent your organisation), do not only survive, they thrive. 70% of change initiatives fail because of people related issues (Kotter, McKinsey).
It is my experience that people often choose to change, but simply don't like to be changed. Change is a choice, and learning makes the difference between choosing to change, or resisting imposed change.
In the course of 2018, I decided to transform my life, after 25 years working in the corporate world of TNT/FedEx. I spend more time at home, run my own businesses and spend on average 2 days a week in FedEx as "senior leadership development specialist and coach senior managers, executive and run special team development sessions. Often these solve team issues and/or performance issues, but focus on connecting people differently and make them work together again.
I have the luck and privilege to be born the Netherlands and have the Dutch nationality, however, I truly feel myself a global citizen, having visited over 50 countries and worked with more than 100 nationalities.
Today, my main activities are:
Leadership Development
Organisational Transformation (incl. advising and implementation)
Coaching & Facilitation (Executive Leadership)
Agile transformation
Agile Leadership for Health Care Managers (currently only in the Netherlands)
Learning & Development Management (Interim Roles)
My LinkedIn profile is pretty up to date, so this link will give you more details. The profile will give you an impression of what I do, know and previous experience.
You can call me: +31 6 53 89 75 67
or e-mail me: jan@xl-growth.com
or fill-in the contact form.