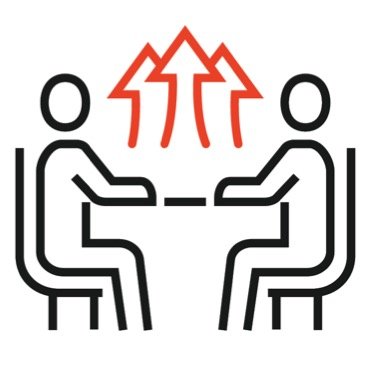 From good to great through coaching; we all need a boost every now and then; a kick or an acknowledgement, straight feedback, challenged on what we believe and sometimes a shoulder. The co-active method applied will surprise you, free try-out to get exited (45 minutes).
I took a deep dive into my coaching and mentoring, although I have been doing this for at least 20 years. I was searching a new approach as I more and more realized my coaching needed to be refreshed. I found co-active coaching. After 15 days of being trained and 12 months certification process, I have re-invented my coaching skills. The Co-active approach and mindset has really enriched and enlarged my range as a coach.
Co-active is more than just a coaching model, it is a philosophy which I fully embrace. You can make an appointment for a free trial of 45 minutes by Skype or telephone to give it a try. It's for free.
People I have been co-actively coaching brought in many goals, examples are:
Leadership: Become more authentic and trustworthy
Leadership: Develop and sharpen fundamental skills
Burn-out: Recovering from burn-out and re-integration in the job
Management: Organisational politics
Professional: Life-long learning and the next steps
Personal development: Work/life balance
Personal development: Overcoming fears (e.g. presenting, public speaking, etc.)
Personal development: Overcoming perfectionism or being a control freak
The Coaching Training Institute (CTI) has published a in-depth white paper, in which co-active coaching is explained in more detail. You can read this here: white paper coaching-active coaching