Life is too short to wait for it to unfold!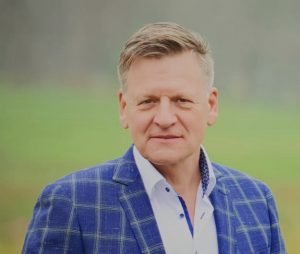 Seeking new experiences is a great adventure and very energizing, are you in the driving seat of your life-journey?
It provides such richness to life, also for the people we love. It creates the smiles on our faces, in our hearts and in our souls. Every now and then tears as well, creating great learning experiences we can choose to share. 
In a nutshell, this is my true purpose in life:
"Create deep learning from experiences to improve our lives".
We will not settle for small or medium growth, we always aim for extra large growth,
"XL-Growth".
Developing people and organizations is my main theme in life, as of course is learning. Change is inevitable when we develop and mostly comes natural because we choose for it.  Only when we have to break habits, patterns or emotional drivers of our behaviour, we feel being challenged to change. Or when circumstances force change upon us. I seek to be the change catalyst, helping transformation to take place through coaching, facilitation and/or mentoring. This always includes helping people to break through the habits and patterns that currently stand in the way. Or through designing an organizational change program, facilitating the organization to build the capabilities to do this themselves.
Having worked in international corporate organizations at strategical, tactical and operational level for the last 35 years, I mentor people based on my experience as a human, father, partner, friend, manager, trainer, coach, … but mostly guide and coach others based on their own experiences, in their desire to transform and accomplish personal break-throughs. 
Since 5 years I run XL-Growth, aiming to help individuals, teams and organizations, to accomplish the big changes they desire.
Since 2020, I also lead the global team of organizational change managers for all factories of ASML. 
Always looking for the next experience. Here is a summary of the things I do: services
You can contact me via info@xl-growth.com or text/call me on +31 (0)6 53 89 75 67
I Hope to see you soon!