Great meeting you here, welcome to my website!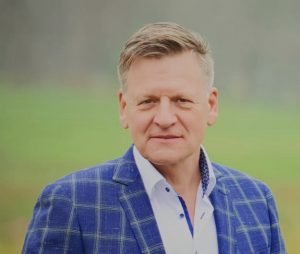 I love a complex challenge or dealing with a crisis. As an experienced change and people development manager I am eager to get my hands dirty whilst my mind is spinning and becomes ever more creative.
My change management toolbox is never full enough, always keen on learning more. However, I have established a solid and effective toolbox for change and transition (happy to explain the difference over an espresso), also during urgent situations in (international) organisations. Applicable for both more traditional and agile environments, or when making the transformation of course; You'll be surprised how powerful agile management can be!
Experienced with working in international corporate environments, at strategical, tactical and operational level. Prefer interim jobs or projects.
Also specialized in operations management, based on:
1999-2000: Millennium Project Director for TNT's Road and Air Networks globally.
2001: Operations Linehaul Director during The September 11 attacks.
2002-2003: SARS crisis management – European Linehaul Director for all of TNT's Road Transport in 35 European countries.
2008: Financial crisis aftermath: creating the Global Optimisation Academy to reshape supply chain operations & leadership based on Operational Research principles, setting innovative standards to mitigate immediate impact and become fit for future afterwards.
2017: Cyberattack – paralysing 50+ countries within TNT Express for more than a month; creating contingency plans for road network operations in 48 countries in Europe.
2018-2020: Integration of TNT and FedEx Operations (and company cultures) in Europe, Senior Leadership Development & Coaching.
2019-2020: Global IT Team leadership development & coaching in Brunel HQ.
Always looking for the next challenge. You can contact me here Hope to see you soon!
Jan
+31 (0)6 53 89 75 67
Update 1-6-2020: I have been contracted by ASML as the lead Organization Change Manager for Manufacturing (6 factories) for 4 days a week. Still available for the other 3 if needed.